Oh, hello there! We were expecting you.
You're here because you want to join the Zitec team, but unfortunately, you did not find a match in our current roles. 👀
Fret not because you've reached the right place! Here you can tell us more about yourself and what your future challenges may look like. ✌🏻
We're always on the lookout for colleagues, so if:
You are proud of your daily achievements;
You have passion for your expertise area;
You want to make a difference in every project you own;
You think outside the box by throwing the box away;
You want to be surrounded by colleagues like you;
You want to be recognized fair for your work;
You want to be seen.
Then:
We're happy to meet you;
We're excited to keep in touch;
We're always a click away. 
It's up to you to make the next move. ⚽️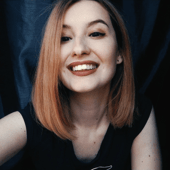 Contact
Andra Gavrila
Talent Acquisition Manager – Talent Xperience