Senior Sales Consultant
Are you our missing piece of puzzle? Find out here if we could be a match. 🧩
Mirro.io enables high-growth SMEs to build transparent and thriving workplace cultures that foster employee well-being and improve talent retention. Our performance management platform helps organizations overcome hybrid workplace disengagement by encouraging a sense of purpose and stimulating social sharing and community belonging around the globe. Teams and individuals that use Mirro are happier, highly engaged, and more productive. 🦄
As a user-friendly and highly social platform, Mirro drives more than 5k monthly interactions between team members through recognition, OKRs, continuous feedback, and meaningful performance conversations. 🚀
Our promise:
You choose how you'll work with us: hybrid or at our offices in Timpuri Noi Square (Bucharest); 🏘️
We support your career growth through continuous learning, coaching, and mentorship programs;
We promise you a feedback-driven culture that inspires healthy communication;
A friendly, professional, and supportive team is waiting for his new teammate;
A bunch of people with common hobbies and interests (sailing, football, running marathons, tennis, music, etc.) is ready to welcome you;
A community driven by courage and creativity (we have our own beer and our own band that sings about us) is challenging you to have serious fun with us;
We designed benefits that give you the power to create balance in life, on and off work. 🙏🏻
As a Senior Sales Consultant for Mirro.io, you will:
Develop and qualify web inbounds & marketing leads, to drive revenue opportunity in specific target vertical markets; 
Generate prospects through various "warm and cold calling" activities;
Able to effectively communicate and feedback on the results to the broader business development & marketing team;
Management of all leads, opportunities, and associated data via the CRM tool;
Understand the technical requirements of our customers, their needs, and objectives;
Develop, learn, and communicate specific sales value propositions to customers;
Build relationships with specialist business developers & tag-team to win new customers;
Joint strategic and tactical planning with the business developers. 🏹
What you're bringing to the table:
Relevant sales-related skills and experience within the IT&C - Software Products - or HR industry; 🧩
Excellent English skills and any other foreign language is highly appreciated;
Excellent communication skills (verbal and written);
Persuasive and goal-oriented;
Excellent listening and negotiation skills;
Ability to build and maintain relationships with stakeholders;
Ability to work under pressure and meet deadlines;
Attention to detail and accuracy;
Curiosity and willingness to learn new things.
Our process starts here. What should you expect?
✨ You meet your recruiter in a casual discussion, let's get to know each other!
✨ Showing your hard skills with a test (market strategy & creative ideas);
✨ A final tale with your future colleagues - Ana Schlecht, Bogdan Ionita & Simona Lapusan. 🚀
 Looking forward to getting to know you better! 

Department

Mirro

Locations

Bucharest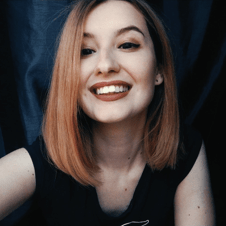 Contact
Andra Gavrila
Talent Acquisition Manager – Talent Xperience
Senior Sales Consultant
Are you our missing piece of puzzle? Find out here if we could be a match. 🧩
Loading application form