Agile Project Manager Regista
Regista's mission is to digitize state institutions, being a Cloud-based SaaS solution, used by over 800 mayors in Romania to electronically record incoming or outgoing documents, to automate and streamline activity in various public sectors through various modules that we develop.
As an Agile Project Manager at Regista, you will be able to directly contribute to improving the experience of citizens with the state, working in a dynamic, start-up environment, with a young team, motivated to make a difference when it comes to digital transformation.

Our promise
You choose how you'll work with us: fully remote, hybrid, or at our offices (Bucharest, Brașov);
We support your career growth through continuous learning, coaching, and mentorship programs;
We promise you a feedback-driven culture that inspires healthy communication;
A friendly, professional, and supportive team is waiting for his new teammate;
A bunch of people with common hobbies and interests (sailing, football, running marathons, tennis, music, etc) is ready to welcome you;
A community driven by courage and creativity (we have our own beer and our own band that sings about us) is challenging you to have serious fun with us;
We designed benefits that give you the power to create balance in life, on and off work.
As an Agile Project Manager you will:
Help the business development team in the evaluation and negotiation of required resources, teams size, and teams structures to ensure new initiative delivery;
Understand and anticipate the client's and team's needs;
Kick-off new initiatives by aligning internal and external stakeholders to the objectives, timelines, process, and budget of the initiative;
Plan and track the project's timeline and milestones;
Understand financial terms and contractual agreements;
Assess and report on the project progress in all phases, including post-mortem;
Manage project resources and budget;
Assist the teams in expanding the product backlog items in explicit tasks;
Identify risks, communicate them to all the internal stakeholders and keep the risk owner accountable;
Drive the release planning (timeframe, infrastructure, risk assessment, resources, etc);
Drive a result-focused mindset and ensure that the team members understand the purpose/goal of each process;
Assess all processes used in the delivery stages and is always on the lookout for ways to improve them;
Configure the iteration and specific workflows in the iteration management tool (Jira);
Train, mentor, and support teams to follow agile methodology, values, principles, and practices;
Is able to generate and maintain a high level of customer and team trust;
Convey constructive feedback towards upper and lower hierarchy members;
Provide consistent feedback to all team members and to the performance management team;
Evaluate team members' performance and take action;
Contribute to the creation and improvement of internal key organizational processes and procedures;
Elaborate on the functional specifications (analyze and define the scope, and risks)(nice to have);
Define business requirements and relate them back to stakeholders (nice to have);
Breakdown product requirements into projects, Epics, and User Stories (nice to have);
Fully understand product functionalities and relay accurate information about it to the development team (nice to have).
What about You?
Knowledge of Agile methodology and frameworks;
A tight grip on Software Development Life Cycles;
Financial understanding and tight grip on financial KPIs & budget monitoring and execution;
Communication channel facilitator (team and client);
Able to lead and guide multiple teams at the same time;
Able to perform within deadlines;
Strategist, Self-organizing, Negotiation;
Root-cause analysis and problem-solving;
Strong analytical and time management skills;
Excellent communication and listening skills;
Empathic, interpersonal skills, team player;
Experience with working with state institutions is a plus;
English proficiency is a plus.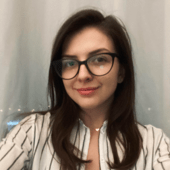 Contact
Alia Zariosu
Talent Acquisition Specialist – Talent Xperience
Agile Project Manager Regista
Loading application form