Agile Delivery
·
Brasov, Bucharest
Scrum Master
We are looking for a dedicated Scrum Master to guide our teams on how to use Agile/Scrum practices and values.
Our promise
You choose how you'll work with us: fully remote, hybrid, or at our offices (Bucharest, Brașov);
We support your career growth through continuous learning, coaching, and mentorship programs;
We promise you a feedback-driven culture that inspires healthy communication;
A friendly, professional, and supportive team is waiting for his new teammate;
A bunch of people with common hobbies and interests (sailing, football, running marathons, tennis, music, etc) is ready to welcome you;
A community driven by courage and creativity (we have our own beer and our own band that sings about us) is challenging you to have serious fun with us;
We designed benefits that give you the power to create balance in life, on and off work.
As a Scrum Master you will:
Help the team plan and track the project's timeline and milestones if needed;
Identify risks, communicate them to all the internal stakeholders and keep the risk owner accountable;
Drive a result-focused mindset and ensure that the team members understand the purpose/goal of each process;
Help the team continuously make progress on the project by making sure each person is working on the right tasks;
Help the team agree on what they can achieve during each development sprint;
Assess all processes used in the delivery stages and is always on the lookout for ways to improve them;
Remove impediments;
Promote transparent communication/act a communication facilitator;
Configure the iteration and specific workflows in the iteration management tool (Jira);
Train, mentor and support teams to follow agile methodology, values, principles and practices;
Can generate and maintain a high level of customer and team trust;
Convey constructive feedback towards upper and lower hierarchy members;
Provide consistent feedback to all team members and to the performance management team;
Evaluate team members' performance and take action;
Contribute to the creation and improvement of internal key organizational processes and procedures;
Coach the team in agile/scrum practices;
Ensure correct use of agile/scrum process;
Adapt the agile/scrum process if needed to fit project/team/customer needs.
What about You?
Knowledge of Agile methodology and frameworks;
Understand the fundamentals of iterative and incremental development;
Knowledge about tasks, backlog tracking, burndown metrics, velocity, user stories, etc;
Communication channel facilitator (team and client);
Able to lead and guide multiple teams at the same time;
Strategist, Self-organizing, Negotiation;
Root-cause analysis and problem-solving;
Strong analytical and time management skills;
Excellent communication and listening skills;
Empathic, interpersonal skills, team player;
Knowledge about other methodologies other than Agile-Scrum, so that you can explain other methodologies to motivate the team (nice to have).
Department

Agile Delivery

Locations

Brasov, Bucharest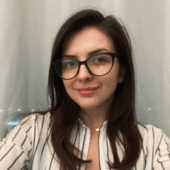 Contact
Alia Zariosu
Talent Acquisition Specialist – Talent Xperience
Agile Delivery
·
Brasov, Bucharest
Scrum Master
We are looking for a dedicated Scrum Master to guide our teams on how to use Agile/Scrum practices and values.
Loading application form