Quality Assurance
·
Bucharest
Senior Quality Assurance Engineer (C#)
Quality and impact go together. Our mission is to create solutions that can help people and organizations thrive.
Our promise 
You choose how you'll work with us: fully remote, hybrid, or at our offices (Bucharest, Brașov); 
We support your career growth through continuous learning, coaching, and mentorship programs; 
We promise you a feedback-driven culture that inspires healthy communication; A friendly, professional, and supportive team is waiting for his new teammate; 
A bunch of people with common hobbies and interests (sailing, football, running marathons, tennis, music, etc) is ready to welcome you; 
A community driven by courage and creativity (we have our own beer and our own band that sings about us) is challenging you to have serious fun with us; 
We designed benefits that give you the power to create balance in life, on and off work.


As a Senior QA Engineer, you will:
Develop and maintain automated tests for a desktop application;
Oversee the development process;
Develop automation testing framework in Appium with C#;
Build quality standards and automated testing practices;
Provide support to project teams for implementing automated testing;
Contribute to the development of automated testing throughout the project;
Integrate tests into the development flow (CI / CD) using GitLab;
Ensure that the development flows are respected within the project;
Perform code reviews and mentor software testers;
Ability to understand business requirements, validate them and identify the proper scenarios that can be automated;


What about you?
End-to-end automated testing experience;
Knowledge and understanding of Software Development and Quality Assurance processes and life cycle;
Scripting skills in C#;
Knowledge of the frameworks and tools used in automated (preferable experience with Desktop applications);
Knowledge about static code testing;
Knowledge about APIs;
Knowledge of code versioning and GIT;
Basic knowledge of DevOps tools (eg. Jenkins, Docker, GitLab CI, etc.)
Good communication and teamwork skills;
Ability to express your thoughts in English (written or spoken);
Interest in continuous career development;
Nice to have: technical studies in Automatics, Electronics, Mathematics, and Computer Science (student or graduate).
If you feel this role is for you, let us get to know you better! There are 3 steps left:
A get-to-know HR Discussion with your recruiter;
Showing your hard skills with an online test;
A final tale with your future technical colleagues.
Department

Quality Assurance

Locations

Bucharest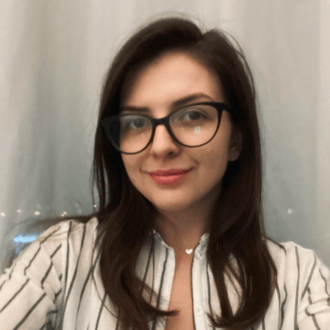 Contact
Alia Zariosu
Talent Acquisition Specialist – Talent Xperience
Quality Assurance
·
Bucharest
Senior Quality Assurance Engineer (C#)
Quality and impact go together. Our mission is to create solutions that can help people and organizations thrive.
Loading application form