Talent Xperience
·
Bucharest
Brand Manager
Our promise:
You choose how you'll work with us: remote first or at our office in Timpuri Noi Square (Bucharest);

We support your career growth through continuous learning, coaching, and mentorship programs;
We promise you a feedback-driven culture that inspires healthy communication;

A friendly, professional, and supportive team is waiting for his new teammate;

A bunch of people with common hobbies and interests (sailing, football, running marathons, tennis, music, etc.) is ready to welcome you;
A community driven by courage and creativity (we have our own beer and our own band that sings about us) is challenging you to have serious fun with us;
We designed benefits that give you the power to create balance in life, on and off work.



As a Brand Manager, you will:
Be responsible for the overall image of the brand (Zitec as a business partner and employer);
Understand the audiences, their goals, challenges, fears, desires, and emotions;
Develop brand guidelines;
Complete research into industry trends and public perception;
Define and implement the strategy for brand awareness;
Oversee social media accounts and internal communication channels, ensuring brand consistency;
Propose and implement high-quality and effective marketing materials in order to correctly sustain the brand promotion strategy;
Measure through analytics the success of promotions campaigns;
Manage the budget associated with brand awareness actions;
Manage public relations;
Responsible for CSR campaigns and special brand projects.
What about you? 
Analytical skills and attention to detail;
An understanding of the market and future trends;
Creativity and an ability to produce innovative and original ideas;
Team working skills;
The ability to manage and allocate budgets;
Written and verbal communication skills;
Experience with and an understanding of market research;
Time and project management skills, including the ability to work on multiple projects at the same time;
An ability to think strategically and come up with new approaches.
Our process starts here. What should you expect?
✨ You meet me (Andra) in a casual discussion, let's get to know each other!
✨ Next, there is the challenge of showing your hard skills with an online test;
✨ Last but not least, you will meet Costinela (our Chief Marketing Officer), Florentina (our Chief Talent Experience Officer), and Alex (our Chief Executive Officer) and chat about your role here.
Looking forward to getting to know you better! 

Department

Talent Xperience

Locations

Bucharest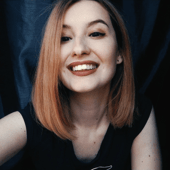 Contact
Andra Gavrila
Talent Acquisition Advisor – Talent Xperience
Talent Xperience
·
Bucharest
Brand Manager
Loading application form