Project Manager, Security Team
We believe that what you need in order to be happy is to follow your passion. Join our team!
Our promise:
You choose how you'll work with us: fully remote, hybrid or at our offices (Bucharest, Brașov);
We support your career growth through continuous learning, coaching and mentorship programs;
We promise you a feedback driven culture that inspires healthy communication;
A friendly, professional and supportive team is waiting for his new teammate;
A bunch of people with common hobbies and interests (sailing, football, running marathons, tennis, music etc) is ready to welcome you;
A community driven by courage and creativity (we have our own beer and our own band that sings about us) is challenging you to have serious fun with us;
We designed benefits that give you the power to create balance in life, on and off work.
As a Project Manager for our Security Team you will:

Build and maintain strong, long-lasting customer relationships;
Understand and anticipate the client's and team's needs;
Kick off new initiatives by aligning internal and external stakeholders to the objectives, timelines, process and budget of the initiative;
Plan and track the project's timeline and milestones;
Understand financial terms and contractual agreements;
Assess and report on the project progress in all phases, including post-mortem;
Manage project scope, resources and budget;
Identify risks, communicate them to all the internal stakeholders and keep the risk owner accountable;
Drive a result focused mindset and ensure that the team members understand the purpose/goal of each process;
Configure the iteration and specific workflows in the iteration management tool (Jira);
Generate and maintain a high level of customer and team trust;
Identify upsell and cross-sale additional effort opportunities and convey it to the customer;
Convey constructive feedback towards upper and lower hierarchy members;
Give consistent feedback to all team members and to the performance management team;
Evaluate team members performance and take action;
Contribute to the creation and improvement of internal key organizational processes and procedures;
Assist with challenging client requests or issue escalations as needed.
What about You?
Knowledge of Agile methodology and frameworks;
Knowledge of Software Development Life Cycles;
Communication channel facilitator (team and client);
Able to perform within deadlines;
Strategist, Self-organizing, Negotiation;
Root-cause analysis and problem-solving;
Strong analytical and time management skills;
Excellent communication and listening skills;
Empathic, interpersonal skills, team player.
If you feel this role is for you, let us get to know you better! There are 2 steps left:
An open HR discussion with your recruiter;
A technical discussion with your future colleagues.
Department

Agile Delivery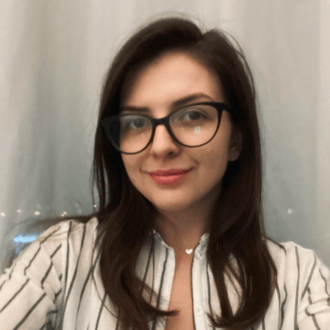 Contact
Alia Zariosu
Talent Acquisition Specialist – Talent Xperience
Project Manager, Security Team
We believe that what you need in order to be happy is to follow your passion. Join our team!
Loading application form