 Our promise
You choose how you'll work with us: fully remote, hybrid, or at our offices (Bucharest, Brașov);
We support your career growth through continuous learning, coaching, and mentorship programs;
We promise you a feedback-driven culture that inspires healthy communication;
A friendly, professional, and supportive team is waiting for his new teammate;
A bunch of people with common hobbies and interests (sailing, football, running marathons, tennis, music, etc) is ready to welcome you;
A community driven by courage and creativity (we have our own beer and our own band that sings about us) is challenging you to have serious fun with us;
We designed benefits that give you the power to create balance in life, on and off work.
What you will do:

Work with Zitec's customers and Zitec's development team to understand, document and deliver IT solutions that maximize the value for customers. Act as a communication hub between different stakeholders and the development team throughout the implementation of those solutions.
Your main activities are to: 
Understand customer needs and requirements through direct interaction with stakeholders, reviewing existing documentation and evaluating similar solutions
Work with the development team to assess viable IT solutions to efficiently fit those needs
Elaborate and document functionalities using a mix of text, diagrams and use cases
Collaborate with the UI Design team to allow them to create wireframes or prototypes necessary in the development of functionalities
Split specifications into tickets that are easy to implement for the development team
Interface with the development team to convey the functionalities to be implemented
Interface with the project manager to ensure the timely and budget launch of functionalities
Act as the primary link between the customer and the development team with the purpose of ensuring that the delivered product meets customer expectations
Pursue and improve the achievement of the proposed business objectives
What you need for this role:
Minimum 3 years experience in a Business Analyst, Product Owner or similar position
Strong analytical skills - you are thorough and detail oriented
Proficiency in requirements gathering and analysis
Proficiency in documenting digital solutions through functional specifications and use cases
Experience with visually representing information through the appropriate types of diagrams.
Solid understanding of IT verbiage, database concepts and API communication standards
Excellent listening, written and verbal communication, and presentation skills
Ability to switch between complex projects and interact with multiple stakeholders
Knowledge of Agile Scrum development methodology and documentation
Excellent teamwork skills - you work well with both the customer and the dev team
Good English communication skills
The following represent advantages:
Business analysis certification
Product Owner certification
Previous experience on more than one IT products
Interaction with stakeholders which were external to your team
Familiarity with more than one method of prioritization used to deliver value
If you feel this role is for you, let us get to know you better! There are 3 steps left:
A get-to-know HR Discussion with your recruiter;
Showing your hard skills with an online test;
A final tale with your future technical colleagues.
Department

Digital Product Analysis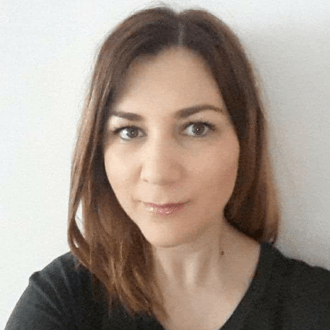 Contact
Iulia Domsa
Talent Acquisition Adviser – Talent Xperience