Business Development
·
Bucharest
·
Hybrid Remote
Head of Legal Department
We are looking for experienced Senior Legal Counsel & Data Protection Advisor to provide us with continuous assistance concerning legal obligations and operations!
The new colleague will coordinate the activity of the Legal Department and provide legal assistance, through extensive experience dealing with a wide range of complexe legal matters. The focus will be to research and evaluate the risk factors regarding the business and permanently discuss with the management about all the needed actions in terms of those contracts risks.


What you will do:


Supervisory:
Leading the activity of the department
Providing support, training and mentorship to other colleagues from the team in all legal affairs
Contributing to the business's strategy and decision making processes alongside other business line or departments managers
Commercial:

Practice preventative law, provide legal advice and assistance to management and internal departments;
Assist and consult management in understanding legal and contractual risks and mitigating those risks;
Draft and negotiate legal documents - contracts, DPAs, MoI, business transfer agreements, correspondence with third parties (authorities included), tender documentation;
Draft and update IT products Terms and Conditions;
Assist the business development team in negotiations with the clients;
Provide support, advice and guidance as necessary to the members of the project teams and senior managers on legal and contractual matters on projects;
Draft decisions of the General Meetings of Shareholders;
Assure procedural case management (if case, for example for Clients dealing with insolvency procedures);
Keep the company advised on updates and changes to such legal and regulatory obligations;
Manage the internal Legal Advisory team (1 FTE at the moment, team is expected to grow);
Provide support to external lawyers hired to assist the company.
Data Protection:
Act as point of contact with EU residents, supervisory authorities and internal teams;
Monitor data management procedures and compliance within the company;
Supervise and audit,company wide, maintenance of all records of all processing operations conducted by the company involving Personal Data;
Liaise with other organizations that process data on our behalf of Zitec or where Zitec processes data on their behalf (eg. Zitec customers);
Write and update detailed guides on data protection policies;
Perform and supervise audits and determine whether we need to alter our procedures to comply with regulations;
Monitor compliance of the organization with all legislation in relation to data protection, including in audits, awareness-raising activities as well as training of staff involved in processing operations;
Follow up with changes in law and issue recommendations to ensure compliance;
Follow-up with data breach cases, communicate internally, raise awareness and identify similar existing risks in the company.
What you need for this role:

Business-oriented mindset;
Law degree (with main focus on Commercial Law)
Experience in data protection and legal compliance;
Relevant experience in contract drafting, and negotiation;
Experience of varied contracts, situations, and negotiations;
Excellent communication skills;
Negotiation skills;
Excellent English skills (general speaking and commercial);
Ability to work well as part of a multi disciplined team;
Attention to details;
Problem solving skills;
Ability to identify key issues and present advice and decisions in a precise and understandable manner.
Department

Business Development

Locations

Bucharest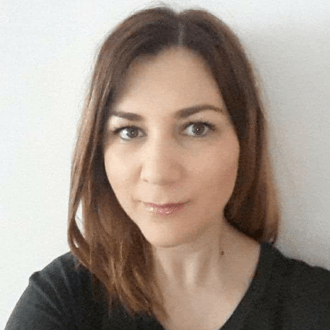 Contact
Iulia Domsa
Talent Acquisition Adviser – Talent Xperience
Business Development
·
Bucharest
·
Hybrid Remote
Head of Legal Department
We are looking for experienced Senior Legal Counsel & Data Protection Advisor to provide us with continuous assistance concerning legal obligations and operations!
Loading application form