Agile Project Manager
We believe that what you need in order to be happy is to follow your passion. Join our team!
What you will do:
Understand business objectives, issues, opportunities regarding the client's organization and industry;
Understand and anticipate the client's needs; 
Identify client organization's strengths and weaknesses and suggest areas of improvement;
Act like primary communicator and link between stakeholders and teams; 
Elaborate the functional specifications (analyze and define the scope, risks);
Create a detailed business analysis, outlining risks, opportunities, and solutions for business budgeting and forecasting;
Define business requirements and relate them back to stakeholders;
Breakdown product requirements into projects, Epics, User Stories;
Plan and track the project's timeline and milestones;
Fully understand product functionalities and relay accurate information about it towards the development team;
Work with internal and external teams to analyze the needs and align product roadmap to strategic goals;
Transform business requirements into User Stories;
Maintain the Product Backlog; 
Manage priorities according to customer's needs;
Understand financial terms and contractual agreements;
Assess and report on the project progress in all phases, including post-mortem; 
Manage project resources and budget;
Convey constructive feedback towards upper and lower hierarchy members;
Can generate and maintain a high level of customer trust;
Upsell and cross-sale additional effort to the customer;
Provide consistent feedback to all team members and to the performance management team; 
Evaluates team members performance and take action 
Contribute to the creation and improvement of internal key organizational processes and procedures.
What you need for this role:
Knowledge of Agile methodologies; 
A tight grip on Agile, Waterfall estimating, and planning;
Financial understanding and tight grip on financial KPIs & budget monitoring and execution;
Communication channel facilitator (team, client, stakeholder);
Able to lead and guide multiple teams at the same time;
Able to perform within deadlines;
Strategist, Self-organizing, Negotiation;
Root-cause analysis and problem-solving;
Strong analytical and time managementskills;
People management skills;
Conflict management skills.
Department

Agile Delivery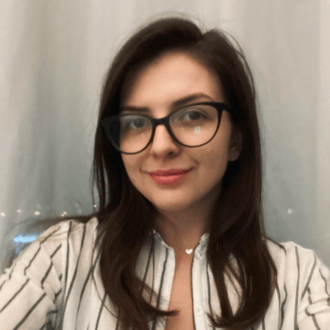 Contact
Alia Zariosu
Talent Acquisition Specialist – Talent Xperience
Agile Project Manager
We believe that what you need in order to be happy is to follow your passion. Join our team!
Loading application form