Project Management Office
Scrum Master
We are looking for a dedicated Scrum Master to guide our teams on how to use Agile/Scrum practices and values.
What you will do:
Promote transparent communication/act a communication facilitator;
Act as a safeguard for the team;
Follow-up on process implementation;
Ensure process adoption;
Identify improvement areas and approaches and propose solutions;
Help the team continuously make progress on the project by making sure each person is working on the right tasks;
Help the team agree on what they can achieve during each development sprint;
Mitigate potential conflict, act as a mediator; 
Facilitate daily scrum, sprint planning, sprint demo, and retrospective meetings, if needed (nice to have);
Remove impediments;
Coach the team in agile/scrum practices (nice to have);
Ensure correct use of scrum process (nice to have).
What you need for this role:
Excellent communication skills;
Excellent listener;
Empathy;
Negotiation skills;
Conflict facilitation skills;
Excellent client-facing communication skills;
Meeting management skills;
Organizational skills;
Time management skills;
Analytical skills;
Critical thinking;
Ability to work under pressure;
Basic knowledge of software development processes and procedures to understand his team needs;
Familiar/previously worked with Agile methodology, preferably Scrum (nice to have);
Understand the fundamentals of iterative and incremental development (nice to have);
Knowledge about other methodologies other than Agile-Scrum, so that he can explain other methodologies to motivate his team (nice to have);
Knowledge about tasks, backlog tracking, burndown metrics, velocity, user stories, etc (nice to have).
Department

Project Management Office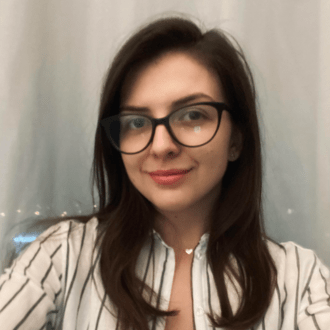 Contact
Alia Zariosu
Talent Acquisition Specialist – Talent Xperience